Meet Our General Dentists of Levittown Dental Group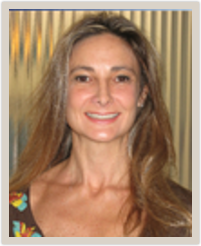 Dr. Karen Weiss-Camhi
Dr. Karen Weiss-Camhi received her dental training at Boston University where she obtained her Doctorate of Dental Medicine in 1986. She completed her General Practice Residency at Metropolitan Hospital training in emergency dental trauma. In addition, she holds an MS in Speech Pathology & Audiology.
Dr. Weiss has been in private practice here in Levittown for 34 years. She has maintained active memberships in:
The American Dental Association
The New York State Dental Society
Nassau County Dental Society
Academy of General Dentistry
The Academy of Laser Dentistry
The Long Island Study Group for Implantology
Dr. Weiss consistently keeps current in continuing education and advances in dentistry by attending national and international seminars. Dr. Weiss utilizes the latest technology in lasers and implants in her practice of cosmetic and restorative dentistry. She is married with twin daughters, coaches girls' softball and is an avid golfer and tennis player.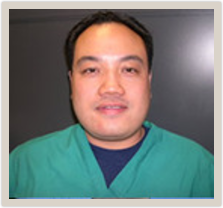 Dr. David Hom
Dr. David Hom graduated with a Doctorate in Dental Surgery from the State University of New York at Stony Brook in 1997. He was a Chief Resident of Dentistry at The Cornell/Columbia Presbyterian/New York Hospital Center in Queens between the years of 1997 and 1999. He has been in private practice since 1997 in Queens and Nassau County.
Dr. Hom is a member of:
The American Dental Society
The New York State Dental Society
The Nassau County Dental Society
The Academy of General Dentistry
He is currently pursuing his Fellowship status in the Academy of General Dentistry. He is well trained in Cosmetic, Implant, Fixed, and Removable Dentistry and also has advanced training in Oral Surgery, Trauma Dentistry and treating patients with Dental Phobias. He holds a Bachelor and Masters of Science Degrees in Biology from Adelphi University in Garden City. In the past he has also done Biomedical research in the Fields of cancer research, and toxicology. He was also part of the Suffolk County Mass Disaster Team involved in the TWA Flight 800 Investigation. Dr. Hom constantly pursues advanced education in the dental field to bring to you the most advanced techniques and materials available to dentistry to his patients.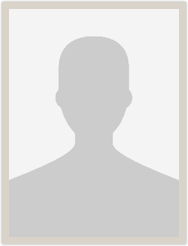 Dr. Jason Longo
Dr. Jason Longo received a doctorate in dental surgery from the University at Buffalo School of Dental Medicine in 2011. He completed a general practice residency at Erie County Medical Center in Buffalo shortly after his graduation. Since completion of his residency program in 2012, Dr. Longo has been in private practice in Buffalo, Rochester, and Long Island.
Dr. Longo is a member of the:
-American Dental Association
-New York State Dental Association
-Nassau County Dental Society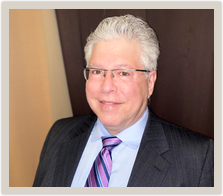 Dr. Stuart Teper
Dr Stuart Teper is a graduate of CUNY, earning a BA in Chemistry. He earned his doctorate from New York University College of Dentistry.
With more than 35 years of experience, he has collaborated with many dentists in group practices across Long Island. He has enjoyed understanding and fulfilling the dental health requirements of everyday people.
Dr Teper is a member of The American Dental Association, NYS Dental Association and Nassau County Dental Association. He is a frequent participant of The Brooklyn Dental Forum.
He has additional training in the recognition and treatment of Obstructive Sleep Apnea.
He enjoys his family, travelling and has too many hobbies.